AutoCAD Intro Training Course Glasgow
Duration: 2 days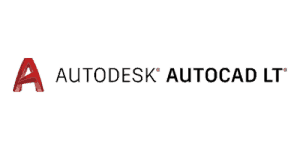 Objectives:
AutoCAD Intro Training Course  –  designed for beginners new to AutoCAD. Learn the basics to start using the package effectively.
The main focus of this course is on using accurate and efficient AutoCAD techniques for creating new drawings or modifying existing drawings.
We very much encourage all delegates to bring along sample drawing to relate the course content covered but also for the trainer to make recommendations where possible.
The AutoCAD LT Intro Training Course is delivered at our workshop at The Travelodge, Cumbernauld, Glasgow or can be delivered for your company/organisation at your facilities or for you at our venue.
All our trainers have 25+ years of experience with CADD (Computer Aided Design and Draughting software). Their experience has been gained from working directly in various industry standard professions such as Architectural, Engineering, Mechanical and Building Construction. We restrict our training classes to a manageable number to allow the trainers some time to take into consideration your specific industry needs. No matter what level of course you choose, our trainers are dedicated to making sure that you get the maximum benefit from the course to allow you to go away with an increased knowledge and confidence in using the CADD software.
Interfacing with AutoCAD

History of CAD
Navigating the Interface
Choosing Commands
Using Menu Search and Help
Opening / Beginning / Saving / Closing / Exiting AutoCAD
Using Accurate CAD Drawings Techniques

Picking Points
Using Object Snap
Inputting Coordinates
Using Dynamic Input
Typing Numbers
Aligning Points with Object Snaps Tracking
Locating Points with Snap From
Obtaining Distances
Displaying Areas of a CAD Drawing

Viewing the Entire Drawing
Enlarging or Reducing The Image
Viewing Adjacent Areas
Working with CAD Object Properties
Using Properties Palate
Creating and Assigning Layers
Working with Colours, Linetypes and Lineweights
Creating and Editing CAD Shapes

Erasing Objects
Drawing Lines, Circles, Polygons and Rectangles
Moving and Copying Objects
Adding Fillets
Trimming and Extending Objects
Offsetting Objects
Mirroring Objects
Creating Patterns with Array
Scaling and Rotating Objects
Using Saved Shapes from Design Centre
Filling Areas & Hatch
Adding Text and CAD Dimensions
Choosing an Annotation Scale
Adding a Not
Creating Horizontal, Vertical and aligned dimensions
Creating Multiline Leaders
CAD Printing

Choosing the printer, Area, Paper Size, Orientation and colour
Adding a Sheet Format
Venues and Delivery:
We offer this course on a regular basis at our training venue in at The Travelodge, Cumbernauld- located on the A80 Cumbernauld Road, 10 minutes north of Glasgow, as well as offering in-house or bespoke training for HR departments or companies.
Please visit our IT training course schedule page to find out when our AutoCAD training is running.
For corporate or business IT Training or for more info how Insight provide some of Scotland's and Europe's leading companies with in-house IT training, for further information Contact Us and we will get back to you very quickly.
Booking:
To book this course, please complete our on-line booking form or contact us on 01236 733898 or
email: workshopbookings@uk-insight.org.uk