Contact Us – Insight Training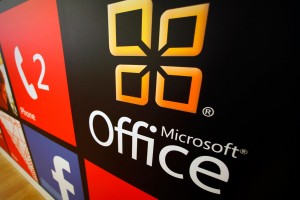 We provide standard and tailored training courses in all of the Microsoft Office applications as well as products such as AutoCAD, Visual Basic, SQL etc.    We also offer a comprehensive database design service.
Established in 1986, based in Glasgow and cover Scotland and the UK.
IT Applications Training
Standard Courses  – We have standard one and two-day training courses available on all popular – and some less popular – software packages.   These can be run either offsite at our location, or on-site at yours.
In the instance of on-site training, we can provide training laptops, overhead projector etc. 
Tailored Training – We are also happy to provide a pre-training assessment of your existing users, together with a training needs analysis to define essential outcomes, and then provide you with a tailored session designed to meet exactly with your requirements. 
Workshops – Each month we run a series of "hands on" one and two day trainer led training sessions in the Travelodge Conference Centre, Cumbernauld.     The schedule will vary from month to month as it is driven by the requirements of our clients.  It is also liable to change as courses become fully booked and additional sessions are added – you can keep up to date on our website at www.uk-insight.org.uk/course-schedule.

We will have a maximum of 8 delegates, (six on some of the sessions) each of person will have a computer (as individual hands-on exposure to the software is essential).   Our trainers will then lead the user through the course schedule using a series of tried and tested examples.   These, the student is invited to copy onto a CD and take with him or her at the end of the session.
For further information regarding our training or database design services,  please choose one of our options.
______________________________________
If you need any information regarding our Providing MS Office & CAD training database design services lease choose one of our options.
Call us on 01236 733898 or  01236 721663

1/ Email us info@uk-insight.org.uk
2/  Or use the Insight Training contact form below
Which ever option you take we will get back to you and deal with your enquiry as quickly as we can!
Many thanks for your interest and we look forward to our discussions.